I am Kevin W. Korpi, and Math is only part of my world.
I am an INTJ, former home builder, and current math teacher who loves to read, woodwork, sew bow ties, embroider, play disc golf, laugh, hike, camp, wear pearl snap shirts, think about exercising, and, of course, teach and do math. My favorite color is blue. I am in my 24th year of teaching at my Alma Mater, New Braunfels High School. I am a proud Unicorn (class of 1992) and Longhorn (UT class of 1996--although I spend my first two college years at TX A&M). I have a BS in Mathematics and a Certificate in Bullying Prevention (digital copy only). I collect quotes like some people collect beer bottles (which I also collect, like some people collect lint (which I also collect, albeit, unintentionally).). I have had 9 knee surgeries on my right knee. I have eaten 8 bean burritos in one sitting. I thoroughly enjoyed "Police Academy 7: Mission to Moscow." In my skateboarding days of youth, I endured 6 concussions (because wearing helmets wasn't cool, and I was really bad at skateboarding). Each year, I prepare my students to earn a 5 on their AP Calculus exam. I am happy, though, if they get a 4 or even a 3. I have 2 kids and 1 wife. I have tried vegan, but prefer meat. I have run two full marathons, but prefer driving. I have read fiction, but I prefer non, especially biographies, survival tales, and newspaper captions. I snorkel the local rivers a lot, but I prefer diving in Roatán. I will eat anything, but prefer Mexican food. I am a metalhead, especially metalcore, melodic death metal, and post hardcore punk (plus anything Iron Maiden), but I will tolerate other types of music, especially if it's metal or metalesque. I, myself, eschew the misuse of reflexive pronouns. I have been failing at learning to play the guitar for more than 20 years. When I grow up, I want to be a Park Ranger in Yosemite National Park. If I had the money (and no wife and kids), I would attempt to climb Annapurna (not Everest) and hire Ed Viesturs as my guide. My heroes are Maurice Herzog, Abe Lincoln, Teddy Roosevelt, Walt Disney, Larry Bird, Norm Abram, Gerry Spence, Zig Ziglar, Sam Houston, my former math teachers, my wife, Leonhard Euler, Robert Irvine, Ian Roussel, Marcus Aurelius, Attila the Hun, Super Batman, and my future-president son, Tate.
I am a member of The National Council of Teachers of Mathematics, The Mathematical Association of America, The American Federation of Teachers, Mensa, & the Mission Valley Homeowner's Association, and a former member of the St. Louis Catholic School "Midnight Breakers" break dancing troupe. I subscribe to "The Week," "Nat Geo Traveler," "True West," and "This Old House." I do at least 1 crossword and 0 Sudoku puzzles every day. I can't say no to dressing in silly costumes, getting tackled, or "dancing" in large crowds in the name of student pep and motivation. I write approximately 30 original letters of recommendations per year. I enjoy early mornings with lots of black coffee (just one cup, if the cup is large enough) and late evenings with ghosts (especially if Zak Bagans is inciting them). I have been paid to grade AP Calculus exams during my summer break (but I'd almost, might do it for free, maybe). My UIL Mathletes and calculus competitors have sometimes slipped and called me "Coach Korpi." I am also the former fearless sponsor of our school's award-winning Blue Crew men's spirit group.
I have hauled our Unicorn "Buford" mascot to football games since 2001. I have the best "seat" in the house at home football games working the chains. I have reluctantly served on way too many committees. I dabble in public speaking, announcing for play-by-play at powder puff games, projecting my mellifluous tones over the P.A. system at halftime of football games, mastering the pronunciations of hundreds of names for high school graduation ceremonies, leading presentations and in-services at math parties conventions, and delivering many keynote speeches to gracefully tolerant audiences. I sponsored the math club for 20 years and have the cool T-shirts to show for it. My teaching interns from Texas State University have taught me many things.
I was nominated for a Lonestar Emmy Award in 2007 for writing and hosting the weekly "That Geometry Show" on my school district's cable channel. I did NOT win an Academy Award for doing the same thing with another show "Déjà vu, It's Algebra 2," although it earned my mother's stamp of approval. My provocative, gripping, cutting-edge next series, "Precal Matters," was cancelled after filming the pilot episode; the world just wasn't ready for it.
In my 23 years of teaching high school, only 20 of which have been as a state-certified teacher, fortune has shined upon me many times. I have been awarded the campus "Beyond the Walls" award and the Trinity Prize for Excellence in Teaching. I have been voted as senior favorite teacher of the year, and teacher of the months on many occasions. I have been recognized as both my campus' and district's teacher of the year twice, in 2004 and 2014, as well as the Texas Region 13 teacher of the year in 2014. For each of my previous 23 years, I have been honored as a "Hero" to a graduating senior. Every day, students laugh in my presence; whether it is WITH me or AT me, I don't know, nor does it matter.
I teach for a very selfish reason--I love it!

Me, enjoying the Texas Summer Heat in July 2018
Click below to be whelmed:
Hot Wing Challenge (thanks, Avery!)
Texas Law Dogs commercial (Senior Theme Dinner 2022)
Mason Ramsey Remix Dance
Drumline Dance at Football Game, 2021
Senior Theme Dinner Pie-Eating Contest, 2019
NHS Induction Speech, 2019
NHS Induction Speech, 2012
Gettin' Jiggy with Woolbert, Wenzel, & Korpi (2007)
23 Questions with Mr. Korpi (2019)
Tackle TAKS video--Coach Phair tackles Korpi (2007)
NBHS Gangnham Style Pep Rally 2012-2013
Region 13 Teacher of the Year Video (Adroitly Edited)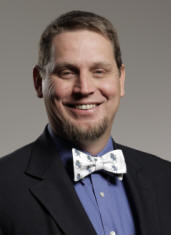 2015 Region 13 Teacher of the Year
My Teacher of the Year essays are available HERE
Closing Address, NBISD Convocation, August 18, 2014
My Mashups to Scott Adams' "Dilbert."
Halftime presentation of TOY 2014 (Dunn)